In Memory
William Doughty - Class Of 1968 VIEW PROFILE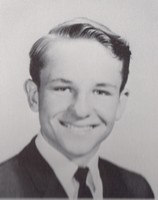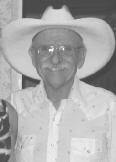 It was first reported to me by Albert Benkovsky (68) and then confirmed by Earle Casteloes (68.) Earle found the Obit in the Press Enterprise. So Bill has returned to MoVal to walk the 'Halls of Valhalla' along with all the other Vikings who preceded him, back to a time of their youth, when the weather was warm with the sun on our back, a simpler time of innocence when we were young, so now here 'In Memory' Bill will not be forgotten.
WILLIAM CALVIN DOUGHTY passed away on May 14, 2014 in Moreno Valley, CA. at the age of 63. He was born on August 21, 1950 in Riverside, Ca to Glenn and Margaret Doughty. William worked for the UCR Moreno Field Station for over 30 years as an Agricultural Technician. He was preceded in death by his loving wife Karren in January of 2013. He is survived by his daughter Donna Jean Eulette, and his grandson Blake Eulette. He also leaves behind his sister Maxine Casper, and two brothers Tom and John Doughty. He will be missed by his niece Joanne and his nephews Daniel and Nick. Memorial service will be held on Saturday, May 31, 2014 at Lighthouse Baptist Church, 12140 Indian St. Moreno Valley, CA beginning at 11:00 A.M. Arrangements Entrusted to the Care of 9695 Magnolia Ave., Riverside, CA 92503 (951) 785-4071.
Please go to www.akesfamilyfuneralhome.com and sign the guest book. - See more at: http://www.legacy.com/obituaries/pe/obituary.aspx?pid=171124628#sthash.DdoIQ6Fr.dpuf
Click here to see William's last Profile entry.