In Memory
Ron Stafford - Class Of 1968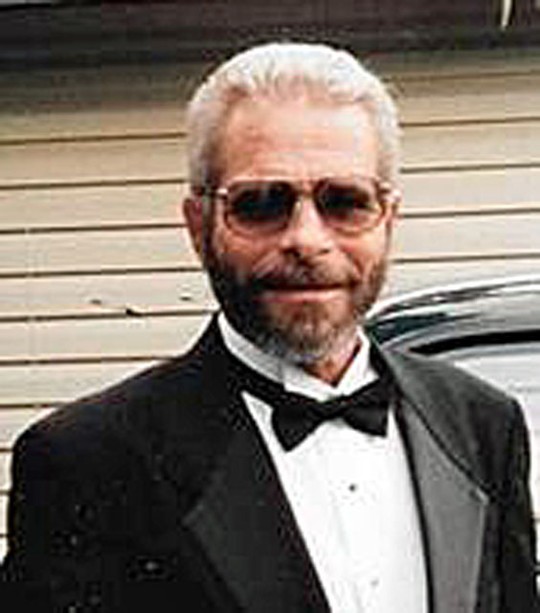 As reported to me with sadden heart by Robin Stafford (rrssford@aol.com,) that her husband Ronny, Class of 1968, passed away on the 5th of September 2015 at his home in Quinlan, Texas. Ronald was born to Sherman and Bennie June Stafford in Riverside, California. Upon completion of High School, Ronald like many others from Moreno Valley heard the call and he joined the Marines... He like the rest of us after training were sent to Viet Nam. Ronald went on to serve his country with honor and distinction in the United States Marine Corp during the Vietnam Conflict. He would meet and marry Robin Gonzalez.
"He was a great man, good person and my soulmate. I miss him terribly. He was out hunting, so he was doing what he loved to do.
Ronald would work as a large engine mechanic for YRC for 19 years before retiring. Ronald loved the outdoors. He spent time riding his four-wheeler around his property, hunting and fishing. But Ronald's greatest passion was his family. He adored his wife and loved spending time with his children and grandchildren. His was an open heart that will truly be missed by those who knew and loved him.
Those left to cherish Ronald's memory include his wife, Robin Stafford; son Shane Stafford and his wife, Elizabeth; daughter Shellee Stafford; grandchildren, Andrew, Clara, Hannah and Jacob; parents, Sherman and Bennie June Stafford; brother, Larry Stafford (Class of '70), and his wife Janet; sister Jan Jones (Class of '71); as well as numerous extended family, friends and neighbors.
His memorial celebration is this Friday here in Quinlan, but we are planning another memorial service at Riverside National Cemetery on Van Buren a lot later (he is being cremated) In lieu of flowers, the family requests that donations be made in Ronald's name to the local chapters of the Veterans of Foreign War.
Ronnie has come home to MoVal, where he grew up in the Val. He has returned to the 'Halls of Valhalla', where he has joined all who preceded him and returned to MoVal. To a time of our youth, a time of innocence and youth (well not all that innocent!) But a time when no one ever really got hurt and we looked out for one another. Where we played all the childhood games and acted silly at night from catching fire flies to those games of spin the bottle at birthdays. To our first dance, to the gun club, in track, and matches in wrestling.
He has left us in body but his spirit and memory are fully alive here on this website! Lest we forget!! Semper Fi young Marine! See you soon!!
I will let Terry know so as to notify his friends to pay their last respect one more time.