In Memory
Michael Strode - Class Of 1972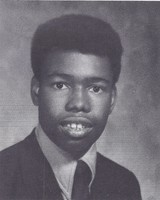 As reported by his sister Dianna Strode:
Our brother Michael C. Strode has passed and gone to the 'Halls of Valhalla,' to be with others from MoVal where they can be forever young, laugh and be warmed in the sun of their youth. Mike is survived by his sisters Carolyn, Dianna and Renee Strode and his brother Chris Strode

Smile and laugh when you think of Mike. Remember that wonderful warped sense of humor!