In Memory
Jim Wilkerson - Class Of 1970 VIEW PROFILE
As reported by Barbara Palmer bpalmer@tworiversins.com Class of 1972 and the mother of Jim Wilkerson
Jim "Jimbo" Wilkerson MoVal Class of 1970. He was born 29 November 1952 and passed 21 April 2014; he was but 62 years of age. Jim has returned to MoVal to the 'Halls of Valhalla' and is now 'In Memory' along with all the other's Vikings who have passed. He will be remembered here on this site as well as the others... Jim was living in Arlington, TX USA. He is survived by his mother, 2 brothers, sister, daughter, son, 4 grandchildren. Jimmy had lived in HI since late 80's; coming home to be with his family during his illness. Jimmy was a great friend, son, brother, father & grandfather, he will be missed. So now dear friend rest in internal sleep Jim. God bless you.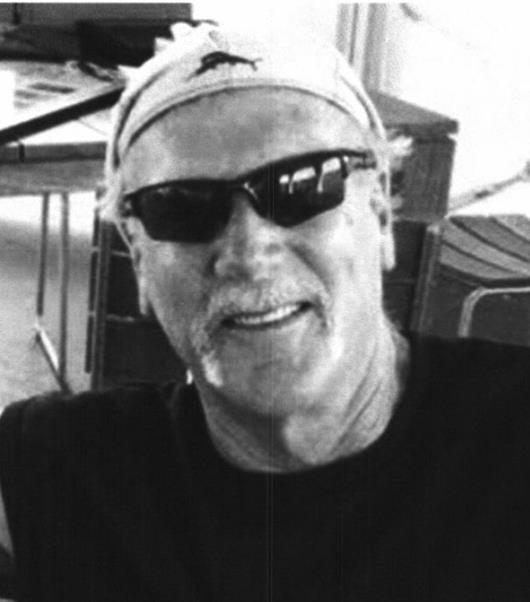 "If only I was half the man my dog thinks I am."
To my family and friends…
I am writing from where I now live, heaven above.
There is no more sadness, pain, or tears… just eternal love.
Please do not be unhappy, just because I am out of sight,
Remember that I am with you every morning, noon and night.
When you think of life on earth and all those wonderful years,
Remember that you are only human; there will be times of tears.
Do not be afraid to cry, it does help to release the pain,
Remember that there would be no flowers if there were no rain.
When you walk down the street and you have me on your mind,
I will be walking in your footsteps, only a half a step behind.
And when you feel that gentle breeze or the wind upon your face,
Know that it is me giving you a big or sweet embrace.
And when it is time for you to leave the body and be free,
Remember you are not really leaving… you are just coming to see me.
I will always still love you from this new home where I live,
And remember I will be watching over you,
Smiling and sending you my love.
"Along the way you will stumble and perhaps fall. Get up, chastened but wiser and continue on down that road of life. I may not be walking with you all the way, or even much of the way, Please do not be sad if I am not there in person, alive and well when you need me… I will be watching, and smiling and cheering you on."
… Love, Jim
Click here to see Jim's last Profile entry.