In Memory
Mr. Carlos Mendiola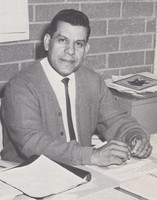 The Press-Enterprise
Longtime Moreno Valley educator, Rotary Club member, dies
Former Moreno Valley schoolteacher and administrator Carlos Mendiola died suddenly last week of a heart attack. He was 82.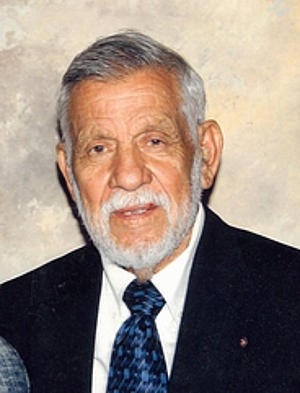 A longtime Rotary Club member, Mr. Mendiola had attended the group's regular meeting April 14 before being stricken later that day.

Born March 12, 1927, in New Mexico and raised in Arizona, Mr. Mendiola enlisted in the Marines at age 17. Carlos was a WWII combat veteran with the USMC from 1944-46 as a Staff Sgt in 1st Marines - 2nd Battalion where he received a Unit Citation. In 1950 he re-enlisted for Korea and was assigned to the 13th Engineer Battalion.
After graduating from Arizona State College in 1953, he moved with his wife, Joan, to Corcoran to teach children of migrant farm workers. He later taught at West Riverside Elementary School and Corona High School before joining the Moreno Valley Unified School District in 1959.

Mr. Mendiola taught industrial arts at Alessandro Junior High and Moreno Valley High schools. He served as assistant principal and football coach at Moreno Valley High and was also principal at several schools. His was the district's business services administrator before retiring in 1986.
Mr. Mendiola's former students remembered him as a mentor and even a second father who wasn't afraid to discipline them with a paddle. "You really had to mess up to get that, but in those days it was part of growing up and learning right from wrong. I had a huge respect for him," wrote Moreno Valley High alumnus Lester Woodward in an e-mail to the family. "He was always friendly, always fair. He was a great role model for thousands of students," another alumnus, Fred Self, wrote.
Mr. Mendiola also helped create the "M" on Box Springs Mountain in 1965. Years before the city of Moreno Valley was incorporated, the Rotary Club wanted something to unite residents in the communities of Edgemont, Sunnymead and Moreno. "We wanted something to identify the valley," Mr. Mendiola said in 1998. Former Moreno Valley Mayor Judy Nieburger said Mr. Mendiola could never say "no" to anything for the Rotary, including raising money for the club's scholarship fund.

In addition to Joan Mendiola, his wife of 59 years, survivors include his children Mark, Anna, William and John; 10 grandchildren; and two great-grandchildren.


A memorial service will be at 11 a.m. Monday at the Moreno Valley Conference & Recreation Center, 14075 Frederick St. Interment will follow at Riverside National Cemetery. Donations can be made in Mr. Mendiola's memory to the Rotary Foundation Scholarship Fund, Rotary Club of Moreno Valley, and P.O. Box 297, Moreno Valley, CA 92566.